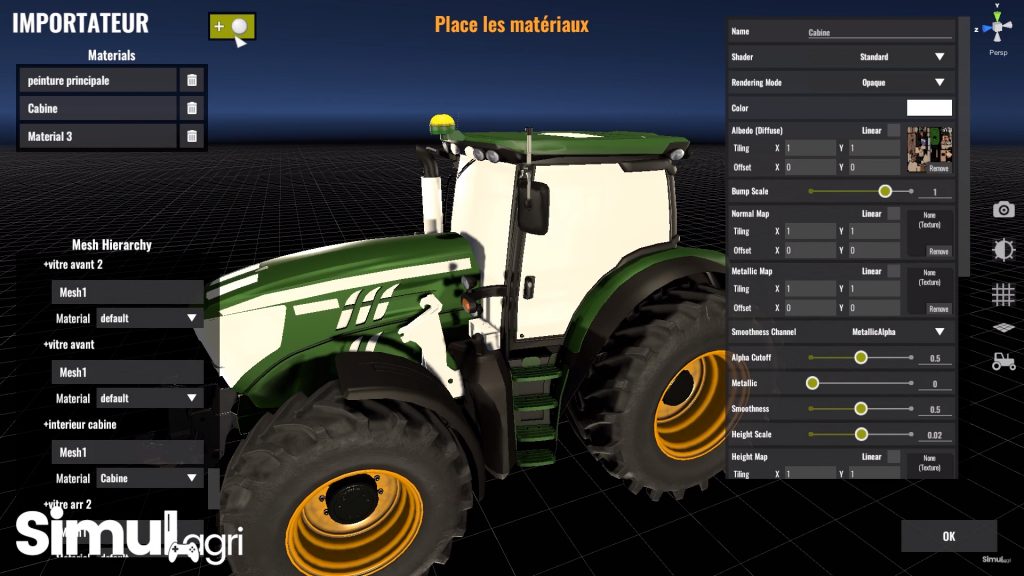 A mod is neither more nor less than a 3D model to which one associates the functionalities specific to a game. On FS, the Giants Editor allows almost everything but finds again the complex blow with the use. Pure Farming is the opposite, we are relatively limited in functionality, however the tool is nice and easy to use.
In this tutorial, we will focus on the conversion of an existing tractor: the John Deere 6170R. And to do that, we need the mod hub of Farming Simulator where we will go to use to convert our favorite tractors. Once downloaded, all you have to do is watch this video and follow the instructions step by step.
Attention, notions of 3D and knowledge of at least one animation software (3DSMAX, Maya, or Blender) are required to be able to get away from the exported model.
Authors:
simulagri