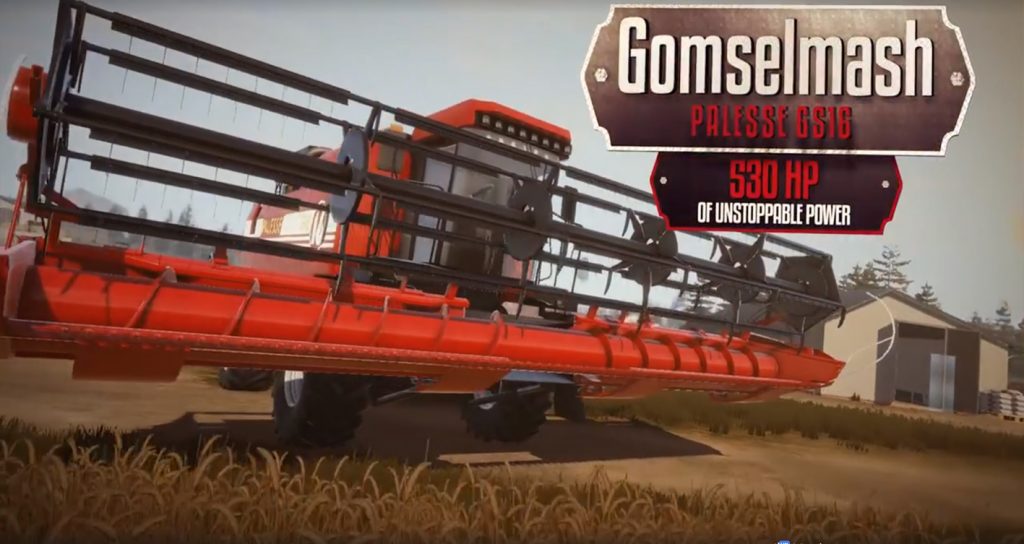 Get under the hood of some of the world's most powerful farming machines in the brand new "Heroes of the Farm" trailer for Pure Farming 2018.

Some say that no job is too hard for a hero. But when the job is to feed the world, one hero is not enough.
Pre-order Pure Farming 2018 at http://buy.purefarminggame.com
Featuring: Mitsubishi Motors Polska, Gomselmash, Grégoire, Skybury Coffee, McCORMICK Tractors and more.
Get under the hood of some of the world's most powerful farming machines in the brand new "Heroes of the Farm" trailer for Pure Farming 2018.Some say that no job is too hard for a hero. But when the job is to feed the world, one hero is not enough.Pre-order Pure Farming 2018 at http://buy.purefarminggame.comFeaturing: Mitsubishi Motors Polska, Gomselmash, Grégoire, Skybury Coffee, McCORMICK Tractors and more.

Publié par Pure Farming sur jeudi 9 novembre 2017