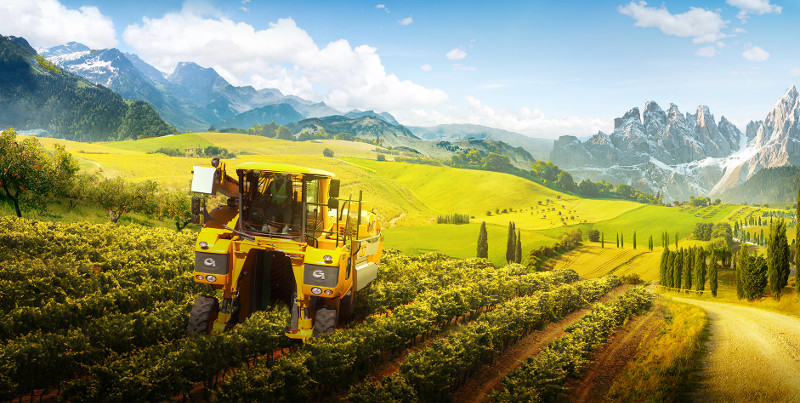 Techland Publishing, publisher of Torment: Tides of Numenera, has just announced its new farming simulator called Pure Farming 2018, which is coming to the PlayStation 4 and other platforms in early 2018.
Pure Farming 2018 was originally announced as Pure Farming 17 back in 2016 but was never released so it looks like the developers have decided to refocus their efforts and seemingly "start fresh" with Pure Farming 2018.
Producer of Pure Farming 2018 Krzysztof Czulec said in the announcement:
We have spent the last few months really stepping up our game – we listened to our fans, to farm sim players, and the farming community, and they gave us sage advice. We took notes, learned a lot, and managed to get even more great brands involved. We know the exact direction we are taking, and plan on bringing the best ever farming experience simultaneously to PC and consoles.
Pure Farming 2018, which is being developed by Ice Flames, features licensed and crop-specialized machines from brands such as McCormick, Zetor, Landini and Mitsubishi, and will visit different regions within North America, Italy, Japan, and Colombia. It will also feature unique crops including olives, rice, industrial hemp, and more.
As previously mentioned, Pure Farming 2018 will be released on the PlayStation 4 and other platforms sometime in early 2018. The new game will also be showcased at this year's E3 from June 13 to 15, 2017. In the meantime, you can check out the game's trailer above.
Orginal Link: http://www.playstationlifestyle.net/2017/06/09/techland-announces-new-farming-simulator-coming-ps4-early-2018/#pZB7WwkAToLUlXBZ.99